Create
exceptional

payment journeys from fiat to cryptocurrency.

Seamlessly navigate the financial future: Join us where traditional currency and digital assets meet.

Easy to Buy & Sell
USDV Token
View your transactions details
Transactions
Wallet Balance
420.69
USDV
Peerless global coverage
Odee supports fiat-crypto purchases, using methods such as Visa, Mastercard, regional mobile wallets, and domestic transfers. Comprehensive coverage in Europe, Northern & Latin America, and Southeast Asia, with a focus on access to emerging markets.
Multiple payment methods
Get access to multiple payment methods, including ACH, credit cards, and international debit cards.
Supported countries

170+

Offramp platform fee

$1.00

Fiat currencies

20+

In transactions

$50M
Ready to dive in?
Create your account or just use the Odee widget.
Buy and sell
with no hassle. Try it for yourself.
With Odee, moving funds from either fiat or crypto has never been easier. Odee gives simple access to buy and sell crypto while enjoying simple, quick fiat payouts with the industry's most competitive fees.

Deposit
Select a payment method
Odee
Stripe
Wert
Alchemy Pay
Onramp
Deposit
Deposit money and crypto into your wallet
Deposit crypto in your self-custody wallet using your preferred payment method with your preferred onramp provider.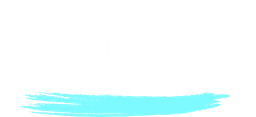 Pay with crypto using your Odee card
Use your Odee card to pay for anything, anywhere. Odee Pay is accepted at over 60 million merchants worldwide.

Select network
OdeePay
Balance
420.69 USDV
Japan Post Bank
Exchange Rate
149.86 JPY
Offramp with Odee Pay or your preferred bank
Complete your KYC and easily offramp your crypto via Odee Pay or direct transfer to your bank account.
A user-friendly experience that blocks fraud, not customers.
ID Verification

Proof of address

KYC and KYT
Easily get access to cryptocurrency with Odee
Odee is a platform that allows you to easily get access to cryptocurrency. Onramps and offramps have never been simpler.
Fiat onramp
Enjoy multiple platforms to buy crypto with fiat.
Offramp
Spend crypto in fiat world in real time.
Powered by